Robotics Competition 2023
Game Time!
Join the Robotics and Coding Competition.
Join the robotics and coding tournament to flex your muscles and showcase your talent! Wize League is a fun way to apply STEM learning for kids — where everyone plays to their strengths as part of a team. Includes exciting games and challenges! End of the Spring semester is a great opportunity for learners to work as a team and compete the other Wize students from various schools.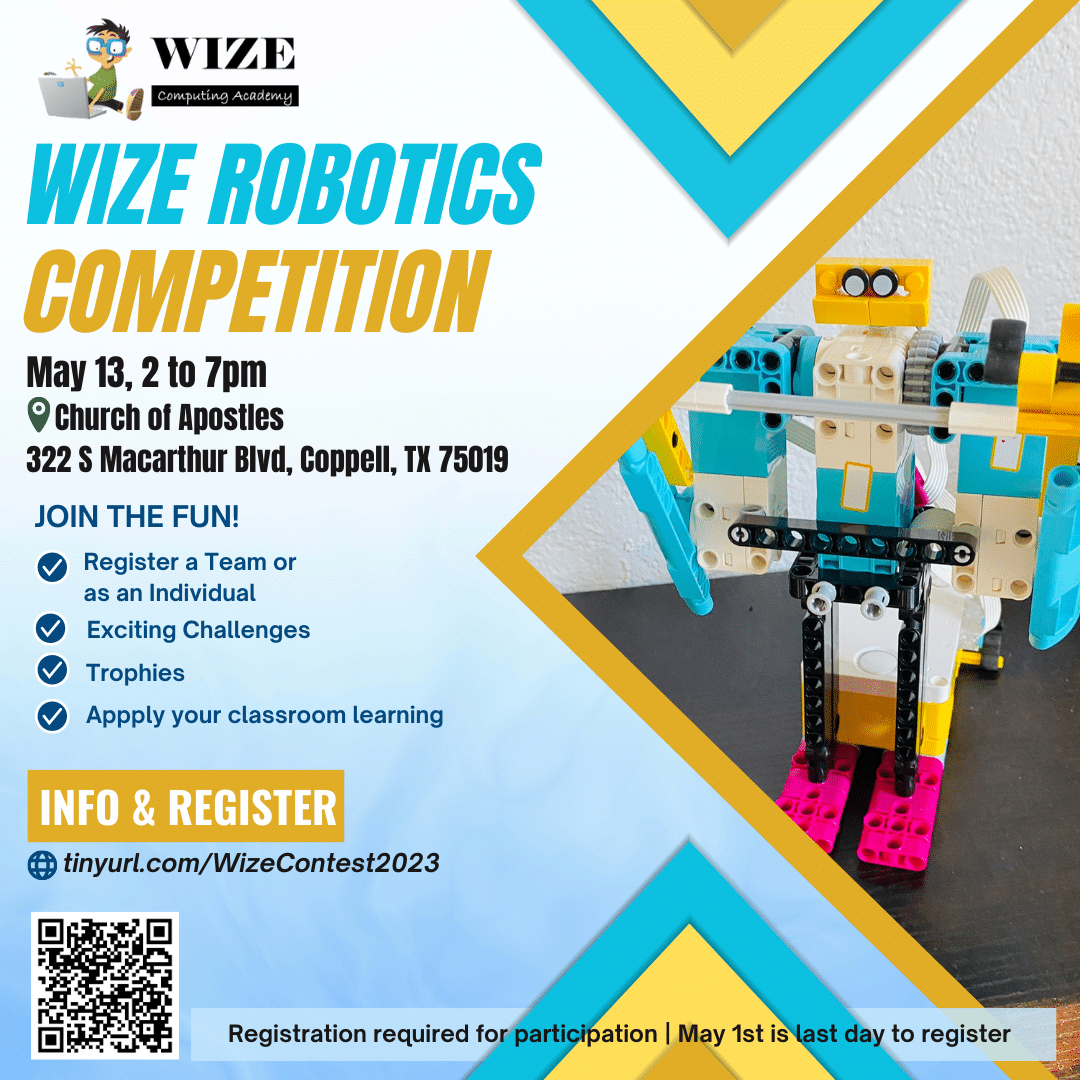 Ready To Take On The Challenge?