Overview
Hackathons are a great way to enhance your coding, building and design skills and proficiency. They offer hands-on learning and let you apply your computer science learning, ideas, and creativity. Here is an opportunity to improve your coding skills and compete with the learners from various schools.
Themes are announced on the day of Hackathon, learners get 90 minutes to complete their work and winners are announced the same day!
Coding & Robotics Hackathon 2020 at The CORE, Coppell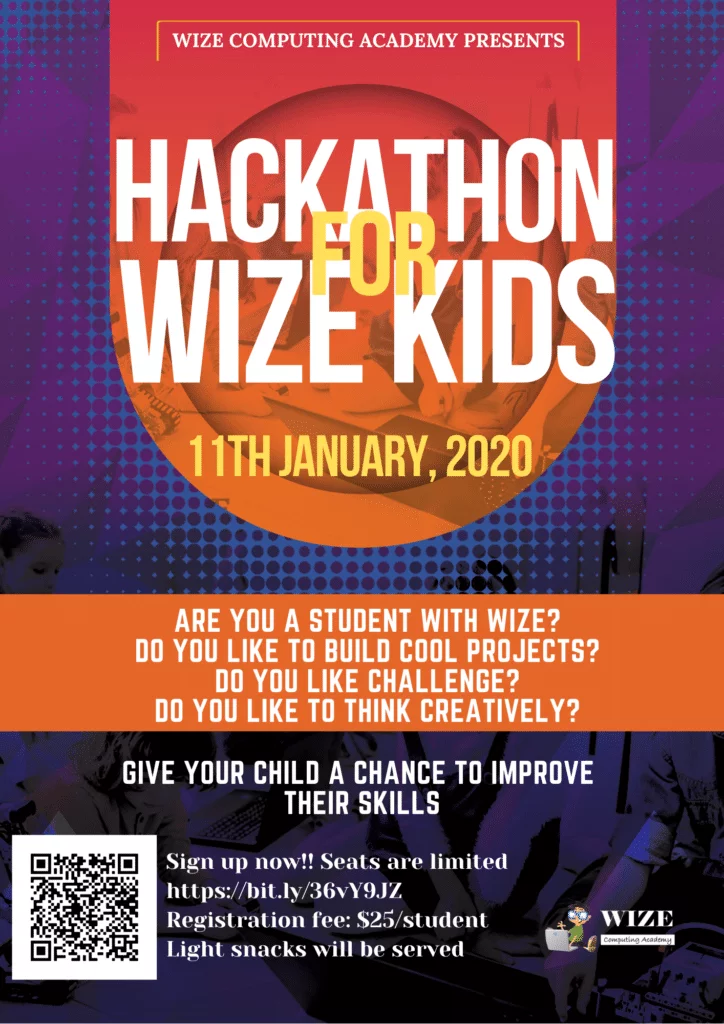 Past Hackathons
Wize Academy conducted 1st ever Hackathon @ Universal Academy, Coppell on December 12th 2015.