At Wize Computing Academy, we offer an exciting and comprehensive curriculum that focuses on engineering and robotics for kids. Through our engaging courses, your child will dive into the fascinating world of technology, exploring concepts such as mechanical engineering, electronics, and programming.
Our Engineering and Robotics program offers a dynamic range of courses tailored to different age groups and skill levels. Each course is meticulously crafted to provide an enriching experience that fosters growth and development. We use industry-leading technology and kits to provide your child the best possible learning experience.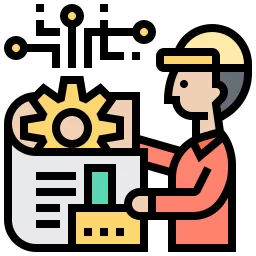 Introduction to Engineering (Ages 4-8)
Discover the fundamentals of engineering through hands-on projects.
Explore the principles of structural engineering, simple machines, and more.
Foster problem-solving and teamwork skills while designing and building projects.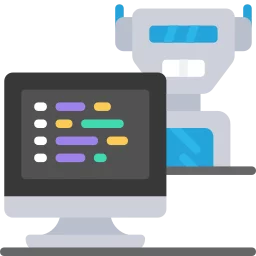 Robotics and Coding Basics (Ages 8-11)
Dive into the world of robotics and coding using beginner-friendly platforms.
Build and program robots to complete exciting challenges.
Develop computational thinking and logical reasoning skills.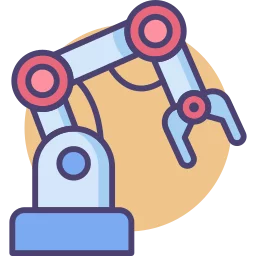 Advanced Robotics Engineering (Ages 11-15)
Take robotics to the next level with more complex projects and coding concepts.
Explore sensors, actuators, and advanced programming techniques.
Engage in collaborative projects, enhancing creativity and innovation.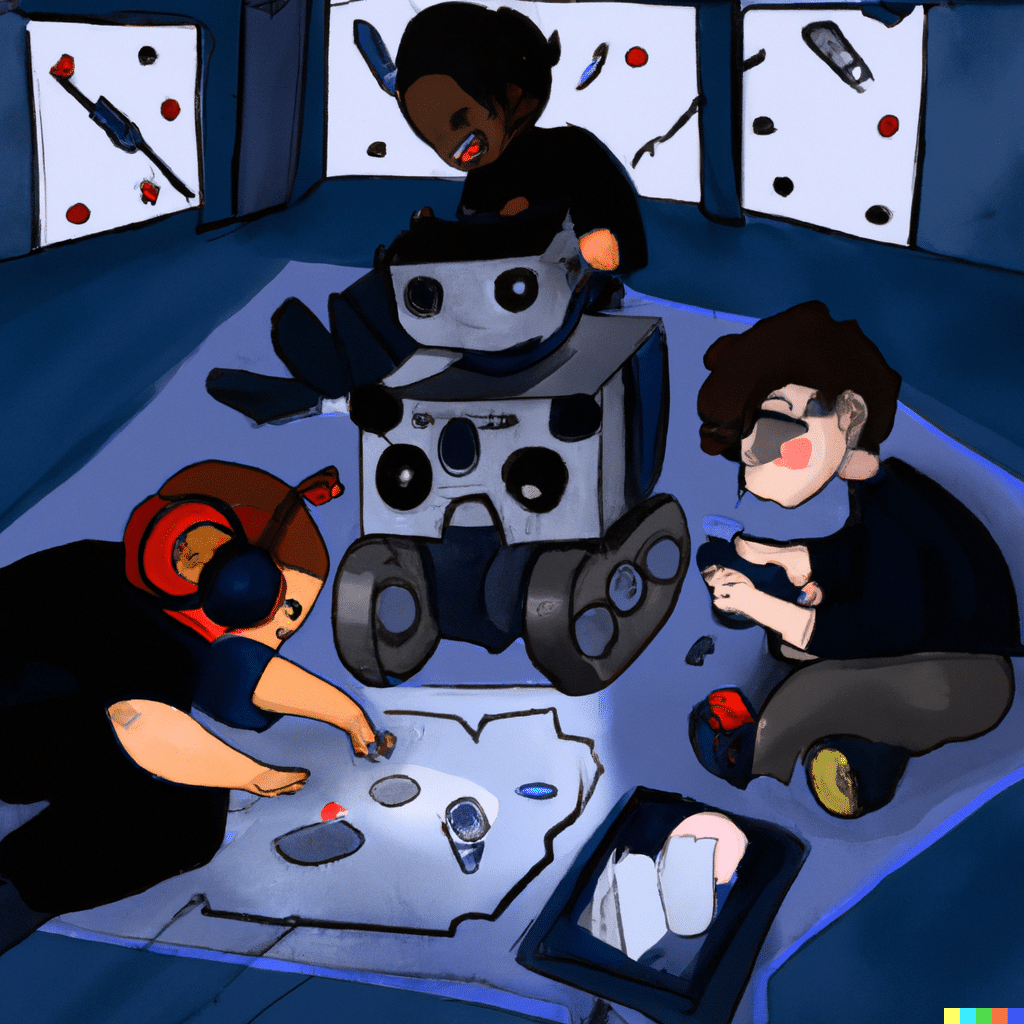 Award-winning curriculum that's both fun and educational
Teaching computer science can be challenging, but our experts are passionate about making it easier. They have developed a curriculum that is accessible to all students, regardless of their prior experience. The curriculum is also designed to challenge students and help them reach their full potential.
See What Young Learners Are
Learning & Building
Watch these young engineers create robots that can do amazing things. These kids are the future of robotics!
Winch Robot - Internet of Things
How does a Gyroscope Work?
Showcase Your Engineering Skills in
Robotics Competitions!
Robotics competitions are a great way to learn new skills, meet new people, and have fun. We conduct our own coding and robotics competitions and prepare teams for the FIRST LEGO League and VEX Robotics Competitions. Step up, seize the opportunity, and embark on an electrifying journey of competition, camaraderie, and triumph in the realm of robotics!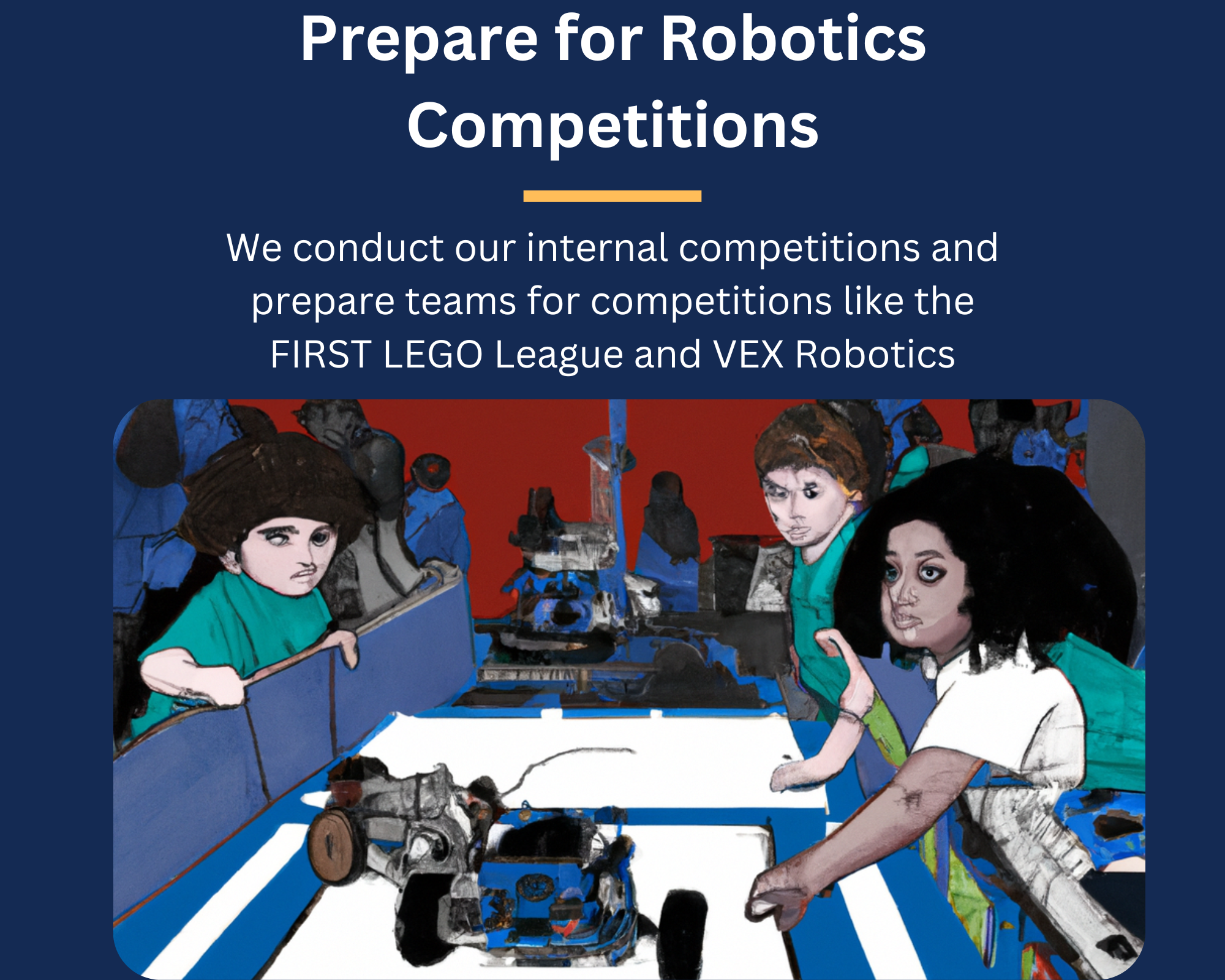 FIRST® LEGO® League is a guided, global robotics competition, helping students and coaches to build a better future together. 
The program is built around theme-based challenges to engage children ages 6 to 16 in research, problem solving, coding, and engineering. The foundation of the program is the FIRST Core Values, which emphasize teamwork, discovery, and innovation. Students emerge more confident, excited, and equipped with the skills they need in a changing workforce.
VEX Robotics Competition is a robotics program for elementary through university students, the competitions and programs are managed by the Robotics Education and Competition Foundation.

The VEX Robotics Competition is a great way for students to learn about engineering, programming, and design. Students work in teams to design, build, and program robots that can compete in a variety of challenges. The competition is designed to be challenging and fun, and it provides students with a valuable opportunity to learn new skills and meet new people.
The VEX Robotics Competition is open to students of all ages and skill levels. There are different levels of competition, so students can find a level that is right for them.
No one should be left behind when it comes to
Technology
Technology is increasingly important in our lives, and it's important that everyone has the opportunity to learn about and use it. By working together, we can make sure that everyone has the opportunity to benefit from technology.

Develop problem-solving skills
Robotics teaches kids how to identify and solve problems. This is a valuable skill in all areas of life, from school to work to everyday situations.
Encourage creativity
Robotics allows kids to be creative and come up with new ideas. This is important for their development as thinkers and innovators.
Build Confidence
Robotics requires kids to communicate with each other, their coaches, and judges. This helps them to develop their communication skills, which are essential for success in all areas of life.
We are committed to keeping you informed and up-to-date with the most recent updates from our programs and initiatives. From exciting new courses and workshops to special events and achievements!