After School & Enrichment Coding & Robotics Programs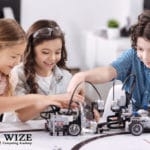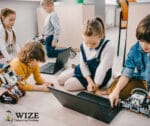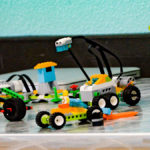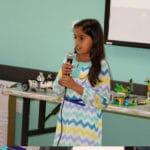 What People Are Saying About Us

Canem (parent of 7 yr old)
Parent
"My seven-year-old has loved his coding class with Wize Academy. It is a perfect combination of hands-on-learning in an atmosphere where the kids can be silly and creative. We've done it twice and plan to sign up again!"

Lisa (parent of 11 yr old)
Parent
[My son] has been having so much fun with these classes and LEARNING! Highly recommend.

Janie (parent of 6 & 8 yr old)
Parent
Phil and his team are amazing, great to work with and patient! Both of my boys have taken courses through Wize Computing Academy and enjoy it thoroughly and have learned so much. This school year both my sons, (6 & 8) learned how to code and my oldest learned how to 3D design and print. We are very grateful for the opportunities they offer!!

Chelsea (Grammar School Principal)
Grammar School Principal
Wize Computing Academy has been such a blessing to our families and students. It has provided an opportunity for our students to take their problem solving skills and apply them through a project-based approach to learning. Our students are better digital citizens, collaborators, communicators, and designers because of the classes that they have taken through Wize. It has been a joy to see our students become more empowered through the skills and lessons they have learned through robotics and coding.