Wize Computing Academy is Expanding to more schools in Northwest Arkansas!
If you are an Administrator, Educator, Parent or Potential Student and would like Wize Computing Academy to come to your school next, fill out the contact info to the right and let us know.
After-School Computer Coding & Robotics Programs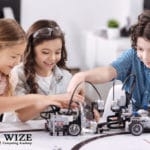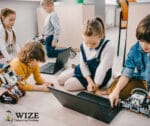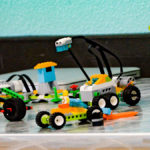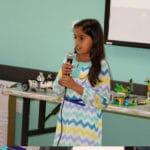 What People Are Saying About Us

Canem (parent of 7 yr old)
Parent
"My seven-year-old has loved his coding class with Wize Academy. It is a perfect combination of hands-on-learning in an atmosphere where the kids can be silly and creative. We've done it twice and plan to sign up again!"

Lisa (parent of 11 yr old)
Parent
[My son] has been having so much fun with these classes and LEARNING! Highly recommend.

Janie (parent of 6 & 8 yr old)
Parent
Phil and his team are amazing, great to work with and patient! Both of my boys have taken courses through Wize Computing Academy and enjoy it thoroughly and have learned so much. This school year both my sons, (6 & 8) learned how to code and my oldest learned how to 3D design and print. We are very grateful for the opportunities they offer!!

Chelsea (Grammar School Principal)
Grammar School Principal
Wize Computing Academy has been such a blessing to our families and students. It has provided an opportunity for our students to take their problem solving skills and apply them through a project-based approach to learning. Our students are better digital citizens, collaborators, communicators, and designers because of the classes that they have taken through Wize. It has been a joy to see our students become more empowered through the skills and lessons they have learned through robotics and coding.
Wize Computing Academy Summer STEM Camps
3D Printing & Design / Fly & Code Drones
We are combining two of our most fun camps into one great S.T.E.M. experience! In the morning sessions, our learners will be introduced to 3D Printing & Design, first by drawing projects in a easy-to-learn online computer aided design (CAD) software program, and then watching those designs turn into physical 3D prints they can take home. In the afternoons, we'll take to the skies and experience the thrill of control, coding and flying drones. We use both block and text-based coding, starting with simple programs to automate drone's flight path and continuing to more complex maneuvers. This camp is sure to be a lot of fun for your young learners.
Build your own Digital Games!
This is one of our most popular courses. Our young learners get to build their own digital games using a popular computer software language called Scratch. They will design their own chase games, side-scrolling, racing or other styles… set up high scores and let their friends try and beat them. The course will have various students of all levels of skills, from those new to Scratch to learners who are more advanced. We will design projects and coursework to match the skills of our students individually.
Advanced Robotics & Engineering
This is a great camp for young learners interested in learning more about Robotics. Students will begin with hands on building of LEGO Mindstorms EV3, learning how all the sensors and parts work. Then we will learn how to program those robots and sensors to manage through continually more challenging obstacle courses. Young learners will debug real time bots applying the concepts learnt in class and then transition into the world of electrical engineering & robotics. This camp is also great preparation for students who are interested in First LEGO League and other robotics competitions. This will be an awesome camp for engineers of tomorrow!!
Robot Petting Zoo/Coding For Beginners
The perfect combination of two of our most popular S.T.E.M. camp programs for our younger learners. In the mornings, students will create a robotic pet to delight and inspire visitors to the petting zoo. They construct their pets from familiar materials such as cardboard and craft supplies and use robotic components and programming to bring their creations to life. What a great opportunity to be super creative!! Then, students will take the afternoons to understand the basics of computer coding through the drag-and-drop languages like Scratch and Scratch Jr. This will be available for all skill levels, from beginners who've never touched coding to students who've already had exposure. Projects and teaching will be adapted based on individual skills.
Fill out the Request for Information form or go to our Facebook Page at facebook.com/wizeofnwa to learn more and sign up.